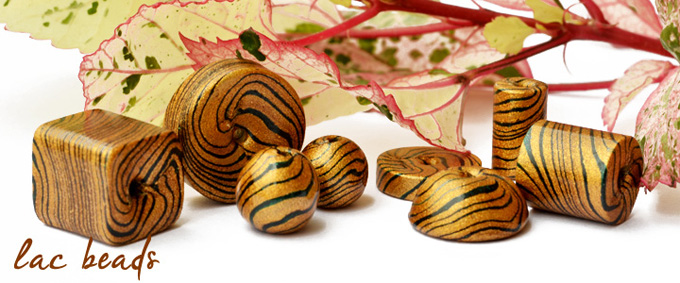 In India during ancient times, in the days of the Maharaja (royal family); gold and silver jewelry was worn only by the royal classes. As a result, wearing jewelry became a symbol of prosperity and beyond the means of the common people.
Today in Indian culture, married women are required to wear bangles and jewelry as a symbol of gratitude towards their husbands. It is this custom, which gave rise to the cultivation and creation of Lac beads. These stunning beads were and are used to create spectacular necklaces, earrings, bracelets, anklets and other adornments.
Since then, Lac beads have played a vital role in the traditions and lives of the Indian people.